ZTE Blade V8 Pro review: A decent phone that would be better off with a single camera
Dual-cameras are all the rage right now, but don't get caught up in the type of the Blade V8 Pro.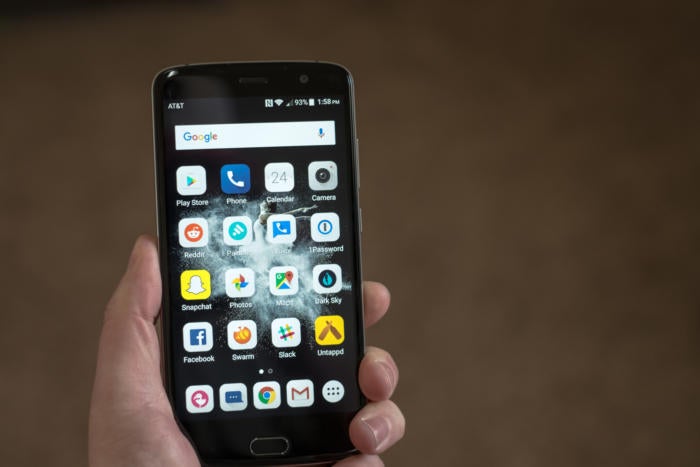 ZTE's Blade V8 Pro is the company's latest push into the budget U.S. smartphone market. It's a $230 Android phone that boasts a dual-lens camera on the back, capable of taking the same style of bokeh photos Apple touted as the headlining feature of the iPhone 7 Plus.
Sounds fancy, right? Well, kind of.
Overall design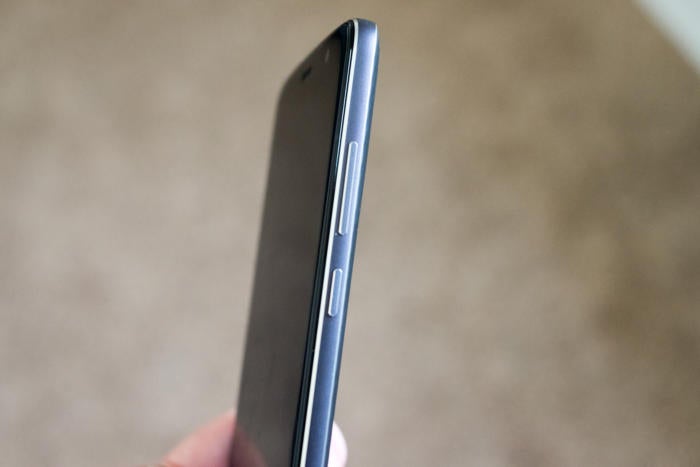 Both buttons are easy to reach.
Despite what its name might imply, the Blade V8 Pro is neither juice blender, nor is it an 8-inch phone.
Bad jokes aside, the Blade V8 Pro has a 5.5-inch 1080p display, three gigabytes of memory, 32 GB of storage expandable up to 128 GB via microSD, a 3140 mAh battery, and is powered by a Snapdragon 625 processor. It runs Android 6.0.1 with ZTE's own software tweaks, and has two unlocked SIM card slots for GSM carriers.
On the right side of the phone is where you find the volume rocker and power button. The back of the phone is covered in a very grippy rubber material.
I liked the overall feel of the phone, especially with a back that isn't at all slippery. It's a nice break from the shiny, and far too smooth, aluminum or glass backs higher end devices are touting as an advantage.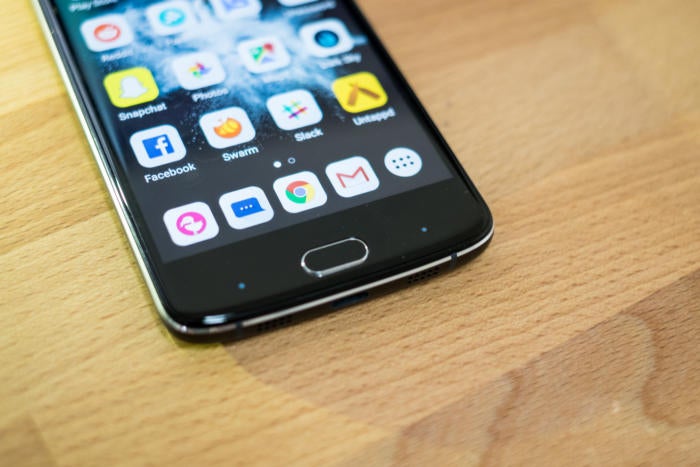 I think the entire bottom chin is touch-sensitive, not just where the white dots are.
Just under the screen is a physical home button that pulls double duty as the finger print sensor. Capacitive buttons are found on either side of the home button, with ZTE's software providing the means to swap their functionality between back and multitasking..
During initial setup I had issues registering my fingerprints, and ultimately had to go through the process a few times. The problem, as far as I could tell, was the button had a hard time identifying when my thumb was actually touching it, meaning I had to lift and place my finger back on the button numerous times. I chalked up the issue to a fluke in setup, but unfortunately it carried over when using the phone during my review period.
Sometimes the sensor would unlock the phone as fast as any other fingerprint sensor I've used, other times it would immediately prompt me for a PIN code or do nothing at all.
One annoying aspect of the design is how easy it is to trigger the capacitive buttons. On multiple occasions I would accidentally touch the button to the right of the fingerprint sensor, triggering the app switcher, without even knowing I was close to the button.