Waze app how-to: Tips and tricks for ditching Google Maps
It's time to master all of Waze's traffic navigation features. We give you eight tips for using the Google-owned Waze app for a richer travel experience.
For most Android users, Google Maps is the preferred navigation platform, but don't discount the Waze app for traffic information, navigation routes, and a lot more. Waze is a perfectly reliable alternative, and a good replacement for Google Maps, especially if you like rich visuals.
Granted, Google owns Waze, but Waze is still an individual product with its own development path. And it offers some features you won't get with the default navigation app on your Android device. It even works with Android Auto!
And with that, we give you some Waze tips and tricks to get started.
Set a Waze reminder for when to leave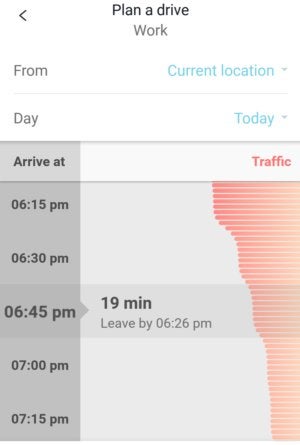 Use Waze to see how long it will take you to get to your destination at different times throughout the day. Credit: Florence Ion
It's true that Google Now can send you reminders to leave for appointments, but I often find that the times it suggests for leaving the house aren't all that mindful of actual traffic conditions.
Waze seems a little more accurate, at least when it comes to determining how long it'll take to get from point A to point B during rush hour.
To set a Waze reminder to leave, enter your destination, tap the Later button, and then scroll through to set the time you need to arrive. On the right, you'll see a graph of how bad traffic may be on your route during that time of the day.
Once you've set your arrival time, tap Save, and Waze will remember to send a notification when it's time to leave. You can also integrate your Google or Facebook calendars from the Waze settings menu to get automatic alerts for future events.
Use Waze's "Send ETA" when you're running late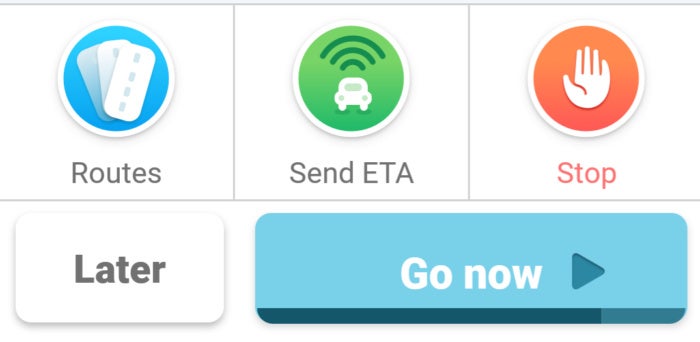 Easily tell your friends you're running late before you start navigating in Waze. Credit: Florence Ion
If you're finding yourself running behind schedule, tap Send ETA to bring up the Android sharing dialog. From here, you can let your friend or family member know you're on the way through email or a text message. Note that you'll have to be registered for a Waze account for this to work—but you'll want to be registered anyway if you intend to use all of the app's features.
Use Waze for finding the cheapest, closest gas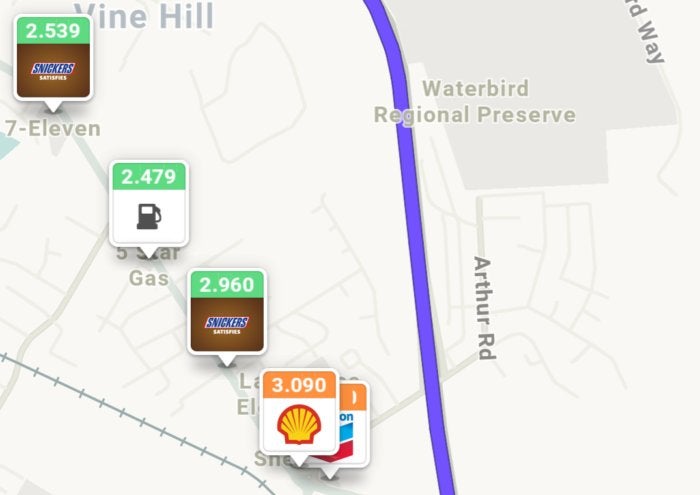 Find gas stations along your route with Waze. Credit: Florence Ion
Running late and you're low on gas? Well, that's unfortunate! But at least Waze lets you quickly search for a gas station along the way.