Back up all your data—and we mean all of it—to your NAS box without installing any software
Back up your Windows, MacOS, and Linux PCs, along with your mobile devices, to a NAS box using its built-in apps and utilities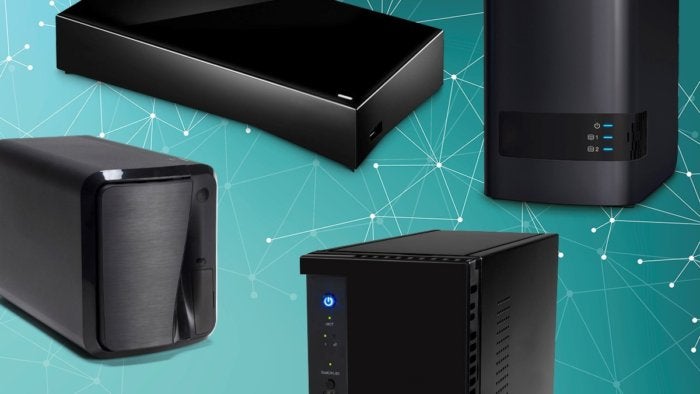 If you know anything about NAS (Network Attached Storage), you know that it's a great centralized backup receptacle for your PCs. If you didn't know, we just told you. Actually, the name is bit of a giveaway: NAS is storage that you attach via ethernet or Wi-Fi and access across the network. What that doesn't tell you is that most NAS boxes have the smarts of a PC, with a full-blown app environment that includes extensive backup abilities.
But there are two things that even NAS-aware users might not realize: First, many NAS boxes are perfectly capable of backing up data from PCs running any type of operating system (e.g., Windows, OS X, or Linux) from anywhere, using nothing more than their integrated utilities. All you need to do is configure the PC to give up its data, and then use the NAS box to grab it.
Second, most NAS boxes can also sync with OneDrive, Google Drive, DropBox and other cloud services to keep your mobile data backed up, too. Sadly, Apple's iCloud is one of the few services that is not widely supported. But there are ways, and I'll cover NAS/online syncing at the end for this article.
There are of course any number of ways to back up to a NAS box that can be invoked locally; i.e., from the PC or device you want to back up. But nearly all involve installing software or client apps or using native backup solutions. Some NAS vendors even provide their own proprietary client/server solutions. Indeed, if you want to back up whole partitions or drives to images, you can only do it from your PC.
But if you're like me, the last thing you want is yet another program bugging you with reminders, warnings, and other messages, not to mention chewing up CPU cycles that you might want for more useful purposes. Why not just use the integrated file-sharing capabilities of computers and leverage the software on the NAS box, instead?
I'll show you how to use the backup and sync apps on a NAS box in a bit, but first you need to select a sharing/transfer protocol and configure your computers.You have two choices: SMB (Server Message Block), which is simple to set up on PCs, or FTP (File Transfer Protocol), which can work both locally and remotely. FTP is almost universally supported by NAS boxes for remote-to-local backup, while for some reason, SMB isn't always.
Your NAS box might choose the protocol for you. WD, for instance, only supports FTP for backing up to the box, Seagate supports SMB and FTP, while Synology doesn't support either on many of its less-expensive boxes.